LogistiKa is a storage platform looking to improve the competitiveness of your logistics operations in Tunisia!
Located in Southern Tunis, LogistiKa offers an efficient advanced storage solution letting you focus on developing sales, improving customer services and generate competitive advantages. We offer professional services for storage, added value and deliveries to all kind of your products.
Our main activities are warehousing with removal, customs clearance, storage and delivery to Tunisian industrialists or to other foreign destinations.
Hence, LogistiKa brings value to your Supply Chain, by providing storage spaces to meet your needs, along with value-added services for your complete satisfaction, helping you to better focus on your core business.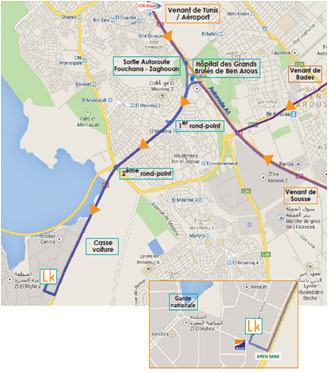 7 good reasons to trust us:
Founders' experience with various and complementary expertise and profiles
Vision for Excellency with an active listening to Clients' demands
Use of technologies for efficient management: WMS, EDI, Bar Codes …
Range of value-added services: kitting, packaging, customization, delivery
Comprehensive pricing policy based in moderate cost structure
Economies of scale using a common store for all customers
Location in the most important Industrial Zone in Tunisia
Ce message est également disponible en : French